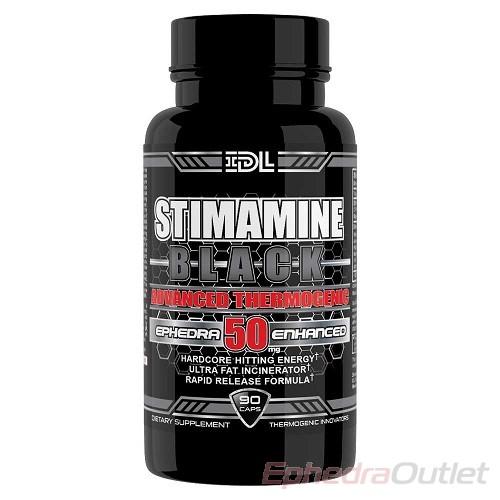 InStock
Orders over $75 Ship FREE
order within and it ships today.
Why are you confused about
ephedrine?
There is a lot of confusion about the difference between ephedra, ephedrine, and ma huang due to inappropriate and irresponsible marketing by certain companies. So what is the real story? In the United States, ephedrine is normally referred to when talking about prescription and OTC supplements that are used as decongestants. An example of this type of ephedrine would be the ephedrine sulfate found in bronkaid. This type of ephedrine is only available in pharmacies and you must show your i.d. to buy it.
But what if you want to
lose weight?
Some people still try and use bronkaid as their ephedrine source when they are trying to lose weight. This poses two problems: it's inconvenient and it's not the way the product was intended to work. Bronkaid is designed as a decongestant, not an ephedrine weight loss product. A friend might have told you they lost weight using ephedrine, but it was probably an ephedra product that they actually used. In the weight loss industry, ephedrine and ephedra are used almost interchangeably. The good news for you is that ephedra is both a stimulant and a thermogenic. This means it heats up your body and speeds up your metabolism allowing you to burn fat at a faster than normal rate.
Is Ephedrine
banned?
When most think of ephedrine they think of products such as Ripped Fuel and Metabolife. These products contained ephedrine alkaloids and were amazing at providing fast weight loss and all day long energy. In 2006, the final ban on products containing ephedrine alkaloids came into effect and since 2006 no product containing ephedrine alkaloids has been sold.
Ephedra
vs.
Ephedrine alkaloids
Ephedrine alkaloids being banned isn't the end of ephedra. There are no many products available containing ephedra extract, which is a different version of the ephedra then the one that contained ephedra alkaloids. The benefit of this ephedra vs ephedrine alkaloids is that it doesn't cause the terrible jitters that was almost always associated with ephedrine alkaloids. Most people agree that ephedra extract isn't quite as powerful as ephedrine alkaloids, but also think is still great for losing weight and may even be a safe way to do it.
Which ephedra product is best?
The best part about ephedraoutlet.com is that we have the best customers on the internet? What does that mean? It means that we have customers that not only care about losing weight, they care about other people losing weight. They leave thoughtful and helpful reviews on all of our products which greatly helps us when recommending an ephedrine replacement. One of our best reviewed ephedra products that we recommend as an amazing alternative to prescription ephedrine is called Stimamine Black. Stimamine Black contains 50 mg of ephedra extract (ephedrine replacement) and is great for both weight loss and energy.
Here are some Stimamine reviews from
our recent customers:
APRIL W. ON 01/10/2012:This product is absolutely amazing! Will buy more of it and recommend this to others who lack that "get up and go" feeling!
GLEN B. ON 01/31/2012:This product worked great and is well worth the money. I like it better than the Yellow Bullets, which are also a great product. I have recommended this product many times to friends and family.
Final Verdict
Ephedrine was great weight loss product for many years but is now banned and is only found in prescription decongestants which are not a good product for weight loss. Try out an amazing ephedrine replacement called Stimamine Black that still contains high quality Ephedra and you will be amazed at your steady weight loss and long lasting energy!