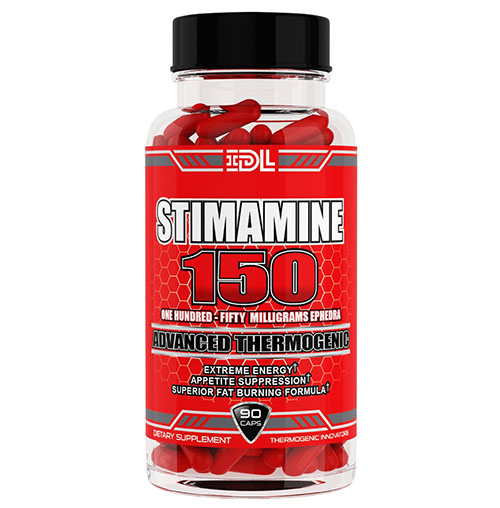 Confused about MaHuang?
Not anymore…
The definition of Mahuang is (ephedra sinica) which has been banned and not sold in the United States since 2006. The more universal definition of ma huang is "ephedra", a well known ingredient in the most effective weight loss and energy supplements. That's where we can help! We have spent years listening to customer comments about the best ephedra products that get results!
The end of the
Sports One MaHuang Era
Sports One was the last company that used the word "ma huang" to describe their products and their Ma Huang products were some of our best sellers for close to 10 years. As of now, it looks like it's over for Pure Ma Huang and Ma Huang RP as they have been discontinued along with the rest of the Sports One (Energy Nutrition) brand. Luckily, we have some awesome replacements for these Ma Huang products that can give you the same great weight loss benefits along with that little extra boost of energy that you need to get through the day.
The MaHuang products were very popular and a lot of that had to do with the name. When you see "MaHuang" on the bottle you immediately think of the ancient Chinese mahuang plant that has been used for thousands of years. What's great about some of these MaHuang replacements is that they can produce the same great effects and most use the American version of the ephedra plant.
For Pure MaHuang: Stimamine 150
Pure Ma Huang was the top dog in our Ma Huang family. It has been one of our top five sellers since 2004 and people loved it because it was simple. But we can't live in the past right! Pure Ma Huang is gone forever and people are calling and emailing to find out what to try next. Our team did our research and concluded Stimamine 150 is the absolute best replacement for Pure Ma Huang. Stimamine 150 is also a 150mg product and has been getting great results for many, many years.
Check out some of the awesome results it has already delivered!
"I love Stimamine 150, I have been buying it for years. It gives me a boost of energy and really does curb my appetite."
Lisa S.
"I started using this product after trying a few others that never worked. I was ready to quit but decided to try this one and WOW! I have dropped 6% body fat and have so much more energy & my workouts have been much better. Great product."
Trey D.
Stimamine 150 is similar to Pure Ma Huang in that it features ephedra, but even more importantly it has caffeine to help boost your energy levels. Stimamine 150 also features some ingredients that Pure Ma Huang didn't have (Garcinia Cambogia, Green Coffee Extract, and 5-HTP) that in our minds makes it an even better product than Pure Ma Huang.
If you were a fan of Pure Ma Huang, you need to try Stimamine 150!
For MaHuang RP: Stimamine Black
With the great popularity of Pure Ma Huang, people started asking for something a little stronger. Sports One responded and created Ma Huang RP, which quickly became a top seller. So how do we replace an awesome ephedra product like MaHuang RP? It's actually pretty easy … Stimamine Black!
Stimamine Black has been EphedraOutlet's #1 seller for the last 3 years. It features 50mg of ephedra and is designed to do everything MaHuang RP did, but better. It's a newer formula than MaHuang RP and has been created to help boost fat loss and deliver steady energy without crashes. One of our newest reviews for Stimamine Black states:
"Most definitely the best product I have tried in 2 years!"
Not a bad review right? And even better, people have been reporting that Stimamine Black is helping to curb their appetite in addition to burning fat. All in all, if you haven't tried our #1 rated product Stimamine Black, now is the time. We think you will like it better than MaHuang RP!
3000 years! It's almost impossible to fathom how long 3000 years is. Rome wasn't even a city and Sparta was just forming 3000 years ago, and it would be almost 600 years until they fought the Persians in the battle made famous by the movie 300. David and Solomon were kings, and Homer was writing his famous works almost 3000 years ago. One other thing was taking place, the Chinese were starting to cultivate and use the herb Ma Huang.
One of the best ways to determine whether something is effective or not is longevity of use. And 3000 years is a pretty long time, so you know Ma Huang works! Ma Huang was used as a powerful medicinal herb used to combat symptoms of asthma, colds and flu, and allergies and can be traced all the way back to the ancient Chinese.
How has Ma Huang evolved into the best weight loss ingredient ever made?
Anytime something is used for 3000 years, you learn most of the benefits from it. And although Ma Huang was initially used to treat asthma and allergies, we now know of other amazing properties. Ma Huang can do such things as enhance your mood, increase alertness, and reduce fatigue. That's three more amazing benefits and we haven't even talked about weight loss yet!
Ma Huang can also increase blood flow to the muscles, which can allow for greater energy and endurance. This is the reason in the 1990's and 2000's that ma huang was banned from most professional sports. It was that effective as an energy booster and at increasing endurance.
I heard Ephedra was banned
Unfortunately, ma huang (meaning ephedra sinica) became almost too popular and too mainstream. It was abused and did lead to medical issues and some deaths. Instead of studying it and finding a way to regulate it, the FDA, in its infinite wisdom (hint: sarcasm), decided to ban it altogether. This ban took place in 2004, was appealed and overturned, but then made final in 2006. That means if you are just learning about ephedra now you won't miss the old stuff because manufacturers have had almost 15 years to work on the new ephedra formulations currently used in all the latest products on the market. If you had tried the original ephedrine alkaloids, you will probably like the energy and weight loss the new formula can provide with a bonus of no jitters!
What really happened to MaHuang?
As is often the case, we don't really know. We only have the information that the manufacturer of Pure Ma Huang provides us, which wasn't a ton in this case. The manufacturer just quit producing all Sports One products and didn't share exactly why. There are no direct replacement products being manufactured. Luckily though, our expertise and amazing customer reviews and feedback allow us to help you find the best replacement possible.
We believe the Ma Huang replacement products that we have highlighted will do a phenomenal job in helping you meet your weight loss goals and providing you with long lasting energy. We know that Stimamine 150 and Stimamine Black are two of our best ephedra products that we currently sell! They get great reviews and can produce great results!
Stimamine 150 is a Top Seller! Try it today!
There's a reason Stimamine150 is a top seller. With 150 milligrams of ephedra it can help get your butt out of bed, boost your metabolism, decrease your appetite, and power you through your workout. Nice! Skip the coffee shakes, the cravings for deep fried chocolate chip cookies, and midday energy slumps. When you put the best fuel in your tank, you get the best mileage, so treat your body like a Ferarri – get Stimamine 150 to help achieve the results you want!