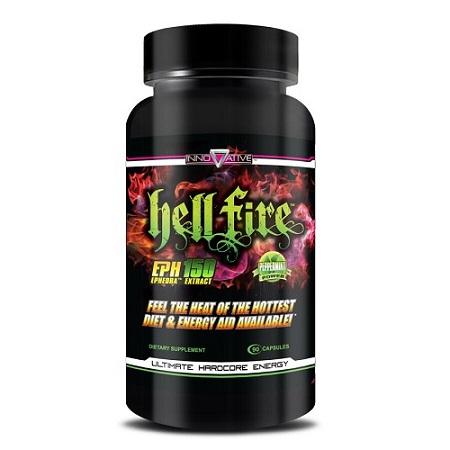 Hydroxycut was one of the most effective ECA stacks ever made which is one of the reasons it's still talked about today even though the ephedra version hasn't been manufactured since 2004. Mention Hydroxycut to anyone familiar with ephedra products and they will instantly start reminiscing about the days when ephedra was still EPHEDRA and you could shed weight almost without trying.
But is all hope for losing weight lost?
Not really. It's just a little harder without the strength of the Original Hydroxycut. The best possible replacement for Hydroxycut with ephedra is a product called Hellfire EPH 150. It was modeled after the original Hydroxycut and still provides long lasting energy and helps to lose weight, just not at the same rates as Hydroxycut. You will have to eat a little healthier and maybe exercise a bit more, but you can still lose weight with Hellfire EPH 150 and lose it safely.
How dangerous was Hydroxycut?
Hydroxycut has been in the FDA's crosshairs for quite a long time. In 2009 they forced MuscleTech to recall all Hydroxycut products due to health concerns. However, this recall was only on non-ephedra (ephedra free) versions of Hydroxycut. Hydroxycut with ephedra was of course banned with all other ephedra alkaloid containing products in 2006, cited by the FDA as being too dangerous as a weight loss supplement. We have discussed this topic many times with customers and we strongly disagree with the FDA's stance on ephedra being dangerous when used correctly.
What are customers saying about Hydroxyslim?
Cyndi C. from Nevada says:
Hellfire EPH 150 is great for helping keep my weight down and my energy levels up. One of the best supplements I've ever taken. I will be back for more.
Tarah D. from Minnesota says:
Good value, still working well for me. Current weight loss = 40 lbs.
Hydroxycut vs Hellfire EPH 150, The real truth
Hellfire EPH 150 is going to be as strong as Hydroxycut. Let's get that out of the way immediately. What Hellfire EPH 150 will do is boost your weight loss efforts and energy beyond what you are capable of naturally. So if you are ready to lose weight by eating a bit healthier Hellfire EPH 150 is the product that will help you lose 4-5 lbs instead of 2-3 lbs and keep you from hitting those annoying plateaus, where you go weeks without losing weight.